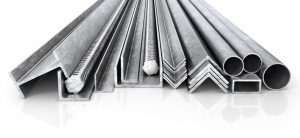 You may not realize it, but the fact of the matter is that stainless steel has only been around for a short period of time. However, in its short lifetime, it has made an immeasurable impact, constantly evolving to take on new challenges and applications.
Curious as to the exact history and evolution of stainless steel? If so, you're in the right place. In this blog post, we're going to take a close look at the history of stainless steel from its inception to the present. Let's get started!
1900­­–1920
Throughout the 19th century, metallurgists had experimented with a number of different metal alloys. However, while many of these alloys had characteristics similar to stainless steel, they were not, in fact, stainless steel. After all, in order for an alloy to be considered stainless steel, it must consist of at least 10.5% chromium, and 50% iron.
The first stainless steel ever created was invented by Harry Brearley, a native of the United Kingdom. Brearley's alloy was created by adding chromium to iron, giving it a 12.8% chromium content. After mixing the two metals, Brearley realized that the resulting alloy was highly resistant to rust.
This development would kick off an endless stream of stainless steel innovation in the world of metallurgy, one that continues to this day. All types of stainless steel have been created, from austenitic stainless steel, to ferritic stainless steel, to duplex stainless steel, and more.
1921­–1940
In the early 1920s, more manufacturers started to use stainless steel in products, realizing that it was less corrosive, and more durable than previously-used materials. Primarily, stainless steel was used for the manufacture of small tools, including cutlery, medical implements, and work tools.
By the late 1920s, stainless steel was being used in a variety of other entities, including chemical storage tanks and cooking vessels.
However, it wasn't until the 1930s that stainless steel saw its use in more everyday products. Not only was stainless steel used to manufacture trains, but planes as well. Stainless steel kitchen sinks also saw their creation in the 1930s.
1941–1960
Throughout the 1940s, stainless steel played a big role in World War II. It was used in a number of different vehicle engines, adding a great deal to war machine innovation.
In the 1950s, its uses became a little more sophisticated. Stainless steel was used in everything from underwater cameras, to televisions, to space equipment, and much more.
1961–1980
From 1961 to 1980, the use of stainless steel progressed gradually. In addition to being used in household equipment, general tools, vehicles, and manufacturing implements, it also saw its use in environmental implements.
1981–2000
In the 1980s, duplex stainless steel emerged. Manufacturers found that its corrosive resistant capabilities and affordable cost made it great for corrosion-heavy applications. Both the chemical industry and underwater oil industry made great use out of duplex stainless steel, even to this day.
2001–Present
These days, stainless steel is used in almost everything. With over 100 different alloys available, there is one to fit just about every application. Stainless steel can be found in cooking equipment, automobile components, manufacturing instruments, pipelines, and a variety of other entities.
Looking to Buy Stainless Steel Products?
Are you looking to purchase stainless steel products? Do you need stainless steel pipes, fittings, weldings, or bars? If so, Great Plains Stainless is the company to call.
We offer a wide variety of stainless steel products, all of which are available in a number of different alloys, including S31803 (Duplex or 2205) and N08904 (904L). Regardless of where you are located in the world, we can get these products to you in a safe and timely manner.
Contact us now to discuss your stainless steel needs!